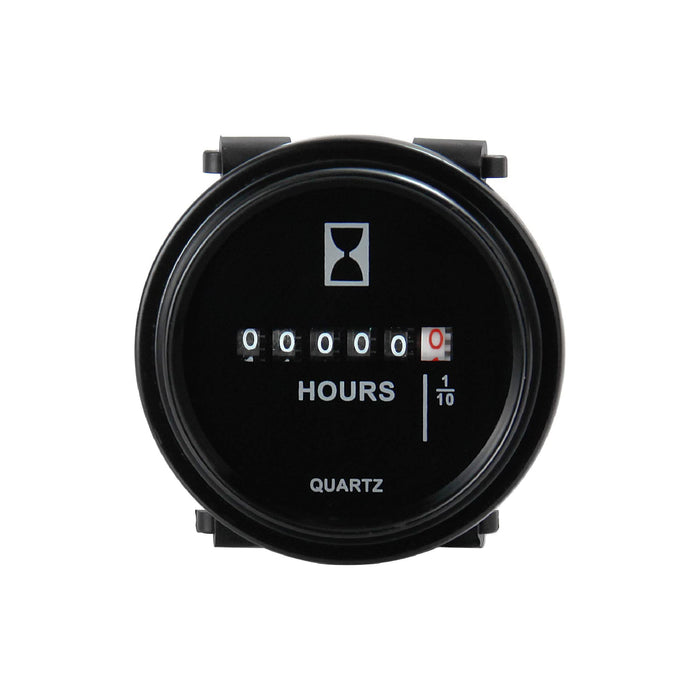 Mechanical Hour Meter HM-009
The LATNEX HM-009 Mechanical Hour Meter measures the working time of AC/DC powered equipment. It accumulate total working hours, has a 6-digit display that is easy to read. No battery required. It has a waterproof design which makes it suitable for any weather conditions.
Product Features:
Fully sealed design, this product has the advantages of novel structure, dexterity, high accuracy.

Widely used, stable and reliable performance, long service life, convenient to use.

Widely used in automobiles, engineering machinery, engineering vehicles, agricultural machinery, generators, air compressors, water pumps, cranes, etc.

It can track and monitor precision instruments and equipment to provide scientific basis for the assessment of maintenance cycle.

High precision measurement range, the range is from 0 to 99999.9H.
Specifications:
Material: ABS
Color: Black
Timing Range: 0-99999.9H
Timing Accuracy: ± 0.01
Zero Reset Device: Not resettable
Power: 0.3W
Operating Temperature: -10 ℃ - 50 ℃
Relative Humidity: Fully Sealed
Seismic Amplitude: 10-70HZ 1-8g (degree of gravity)

User manual