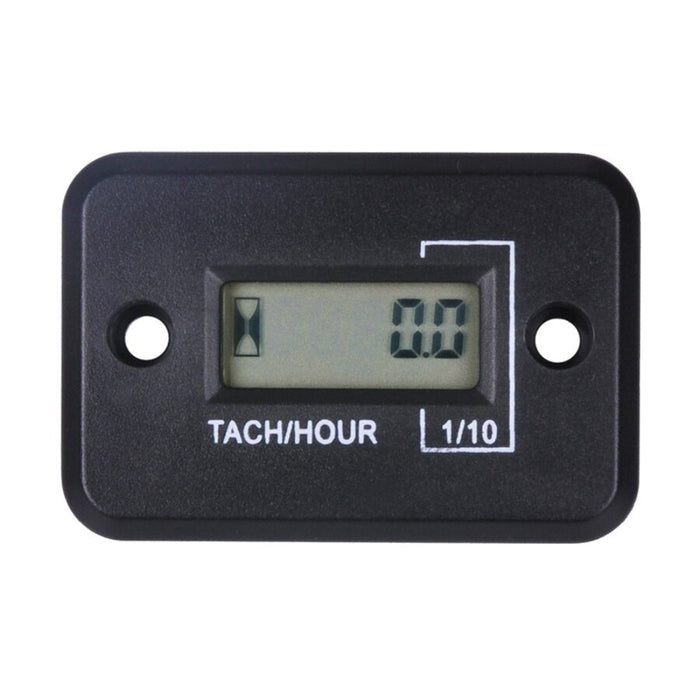 LATNEX is proud to present the HM-R018 a new digital resettable tach / hour meter. It can run on most gas engines. It has a powerful timing system, RPM measuring system, as well as some other unique function design.
Includes scheduling system : Total working hours accumulation Total hours , Record partial working time TMR1, Maintenance timer 5/10 / 20H , Etc.
Includes RPM measuring system : Measuring current motor RPM , Recording Max RPM 2RPM , Etc.
Unique design including : Easy installation by winding the engine's spark plug wire, waterproof rate IP68, etc.
Features:
- Tachometer & hour meter
- Timing system included
- RPM measurement
- Easily installed by wrapping around the spark plug wire of the engine
- Waterproof: rate IP68
- CE and ROHS certified

Specifications:
- Product size: 56.2mm x 35.2mm x 16mm
- Display screen: LCD
- Screen size: 25mm x 13mm
- Button type: Touch switch
- Refresh rate: 1s
- Timer range: 0 - 9999.9 hours
- Maintenance timer: 5/10/20H
- Timing precision: 0.1H
- RPM range: 0 - 60,000 RPM
- RPM accuracy: +/- 10RPM - Weight: 68g
- Waterproof rate: IP68
- Refresh rate: 1s