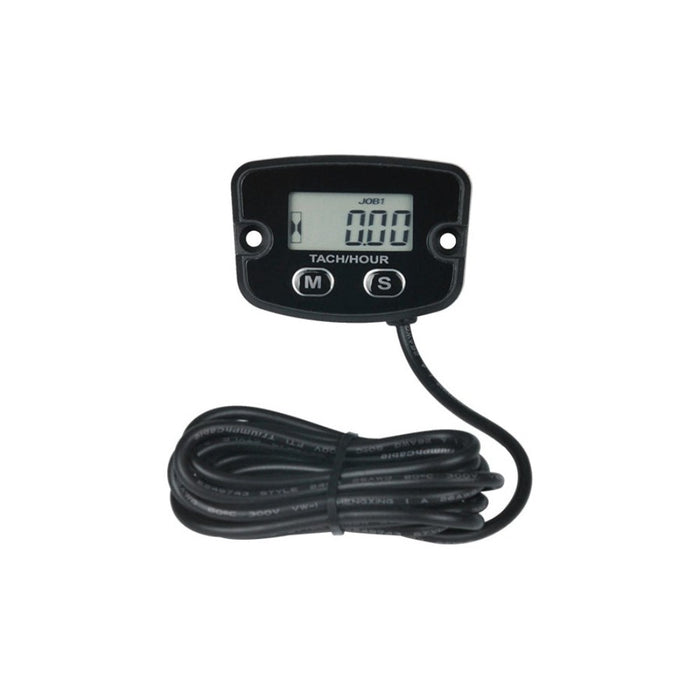 The LATNEX HM-R020 is a digital inductive tach/hour meter, used to measure the work time of gas engines with real-time RPM values. The maintenance reminder and RPM alert will help you keep track of the engine status. It has a waterproof design which makes it useable in any weather conditions.
Product Features:

Tachometer: Real-time RPM/MAX RPM/RPM Alert
Hour Meter: Total hours
JOB Timer: JOB&JOB1
Maintenance service timer: SVC&SVC1
Suitable for 9 types of firing patterns.
Internal battery: CR2430 (non-replaceable)

Specifications:

Product dimension:

54.7mm×38.5mm×14.5mm 

LCD screen size: 

28mm×13mm

Standard inductive wire length is 1.5m 

CE RoHS certification.


Waterproof rate: IP68
Applications:
Gasoline engine equipment Such as generators, lawn mowers, motorcycles, Chainsaws, Compressors, ATV, etc.